The Backpacks of Love Project for Esperanza

Empowering kids to succeed!
Here's How You Can Help
You can help kids smile again! Help children ages pre-school to age 18 return to school with dignity and the supplies that they need. We hope to give children the materials needed to return to school with pride and promote a lifelong love for learning, reading, and creativity. Our goal is to empower them to succeed. Backpacks will be collected from July 8, 2019 to August 2, 2019.

SkyTech is proud to be a supporter of Esperanza. We are partnering with Esperanza, Berkshire Hathaway Home Services Santa Fe Real Estate, First Citizens Bank, Gateway Mortgage Group, and Fidelity National Title of New Mexico on The Backpacks of Love Project Project to help improve the lives of children at Esperanza. Please check back here often for more details on drop off locations, lists of supplies that are appropriate or like our Facebook page to see all of the details as they become available. Click here to go to our Facebook page.
---
Sponsors: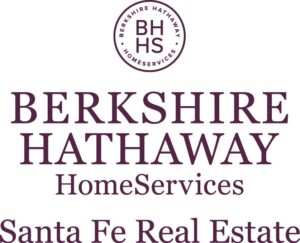 ---
If you would like to help Esperanza's Kids and be a part of this project, there are several ways to help.  Some of the ways include:
1. Purchase a backpack and fill it with love:
Using the grade level supply lists below, you can begin filling a backpack for a child of particular age. Once your backpack is complete, you can drop off your backpacks at any of our convenient drop off locations.
---
Drop Off Locations:

1. Esperanza Support Center

3130 Rufina Street                          
Santa Fe, NM 87507

2. First Citizens Bank
700 Paseo de Peralta
Santa Fe, NM 87501
3. Berkshire Hathaway HomeServices Santa Fe
433 Paseo De Peralta #200
Santa Fe, NM 87501
2. Make a Financial contribution
Esperanza is a non-profit 501(c)(3)  charitable organization. 100% of your tax deductible donation goes to supporting Our Kids. Use the link on this page to make your donation or *text 443-21 with the message wearehope to donate.
3. Rally Your Troops by Organizing a Drive:

Organize your business, church group, social group, school, or community organization to assemble backpacks or raise money for a donation. This is a great project for family based organizations and supporters of children. If you wish, we can come to your organization to speak about the program and present sample backpacks.  We have presented the program to several church groups and community associations and we'd be more than happy to speak at yours. This is a great way to get the word out, support the program, and bring attention to the mission of Esperanza shelter. For assistance with a drive call 505.386.1850 or email info@SkyTechNM.com
Any extra backpacks will be distributed in other area shelters.

---
About Esperanza
If you are in immediate danger, call 911! When it's safe to talk, call our 24-Hour Crisis Hotline: 505-473-5200 or 1-800-473-5220.
Esperanza Shelter provides domestic abuse services for survivors of physical & emotional abuse. Esperanza has been serving those in need for 40+ years. All our services are free and confidential. (They never share any of your personal information with anyone.) Here at Esperanza, we will embrace you and your loved ones, and help you escape your abusive situation.
Esperanza Shelter provides a safe place to stay if you are in danger because of an abusive situation. Believe that you are not alone. Abuse does not define you. Abuse is not your fault. Violence does not have to follow you into your future. Esperanza's doors are wide open and they are here to help. You've taken the first step necessary to leave a life of abuse behind—just by looking for information.
Who Are We?
Esperanza Shelter is a domestic abuse agency. They offer safe, confidential housing, counseling, food, clothing and supplies—for you and your children, if you have kids. They can help get you to the shelter if you don't have transportation. Esperanza also helps abuse survivors work within the court system. And again: The services are free and there is no charge for what they do.
Esperanza Shelter primarily serves Santa Fe County and the eight Northern Pueblos. They occasionally shelter domestic abuse victims from other parts of New Mexico and even some from other parts of the U.S. when necessary. Esperanza Shelter has been committed to its mission for 40 years.
When you call them, they will help you make a Safety Plan. Call any time of the day or night. T hey will shelter you and your children. They'll find a safe place for your pets. They'll get you counseling. They'll help you plan a future without abuse, without fear.
24-HOUR CRISIS HOTLINE: 505-473-5200 or 800-473-5220
Donations are important to the Esperanza Shelter. Please consider making a donation TODAY.