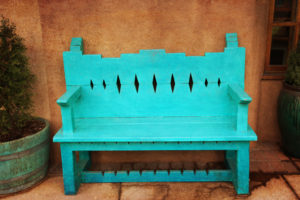 The Only New Mexico Property Inspection Company You Will Ever Need…
Integrity – Reliability – Service
Knowledge And Experience · 100% Veteran Owned
With over 15 Years of Experience, SkyTech of New Mexico is the ONLY Property Inspection Company you'll ever need!
When it comes to Residential and Commercial Property Inspection Services, SkyTech is the only Professional Property Inspection Company you'll ever need.  From Single Family and Multi-Family Homes, to large Commercial Properties and Real Estate Developments, SkyTech can do it all.
Our Highly Trained and Experienced Staff of Professionals will make your property purchase experience as easy and trouble-free as possible. Choosing SkyTech will give you access to our Team of Professionals who possess multiple years of experience in all aspects of Commercial and Residential Construction, as well as vast Knowledge and Experience in all aspects of Residential and Commercial Real Estate Inspection Protocols.  Our vast expertise includes extensive knowledge and experience in the following areas:
Residential And Commercial Roofing Systems
Residential and Commercial HVAC Systems and Installations
Residential and Commercial Plumbing Systems
Residential and Commercial Electrical Systems
Residential and Commercial Structural / Foundation Systems and Construction Protocols
ADA Compliance and Commercial Safety Evaluations
Radon / Mold / Radon Laboratory Testing, Consultation, and Evaluation
Thermal Imaging / Leak Detection including Thermal Envelope Evaluations and Reliability-Centered Maintenance (RCM) Consulting for commercial properties.
SkyTech has over 15 Years of Residential and Commercial Inspection Experience, is 100% Veteran Owned and Operated, and is also a Proud Member of:
National Association of Certified Home Inspectors (NACHI)
National Safety Council
American Home Safety Council
We're There When You Need Us
We at SkyTech pride ourselves on our fast, efficient scheduling and quick report turnaround time. While we prefer at least five business days advance notice when scheduling any Professional Property / Home Inspection Service, we also recognize that sometimes unforeseen circumstances require a quicker response.  That's where our reliability is unmatched in the industry.  We're ALWAYS available for you.
SkyTech Covers all of the Greater Santa Fe, Albuquerque, and Northern New Mexico Areas including:
Santa Fe
Albuquerque
Taos
Rio Rancho
Espanola
Bernalillo
Los Alamos
Pecos
Las Vegas
Glorieta
Tesuque
Moriarty
Estancia
Jemez
Edgewood
Santa Cruz
Chimayo
As you can see, whenever you need us, wherever you need us, we're here for you.  We encourage you to browse our site for more details on our Outstanding Company and Professional Services.  Our business comes from satisfied Buyers, Sellers, and Real Estate Professionals like You!